2016 News
September 22, 2016: Here is an interesting "science" observation taken last night of the star LS Peg (a cataclysmic variable) which ARO observed for 5 hours followed by Newcastle Observatory (Ontario - Michael Cook) and then Tim Crawford (Texas). It shows rapid fluctuations (minute time scale) and a slow ~4 hour cycle which coincides with its rotation period. The power of collaboration!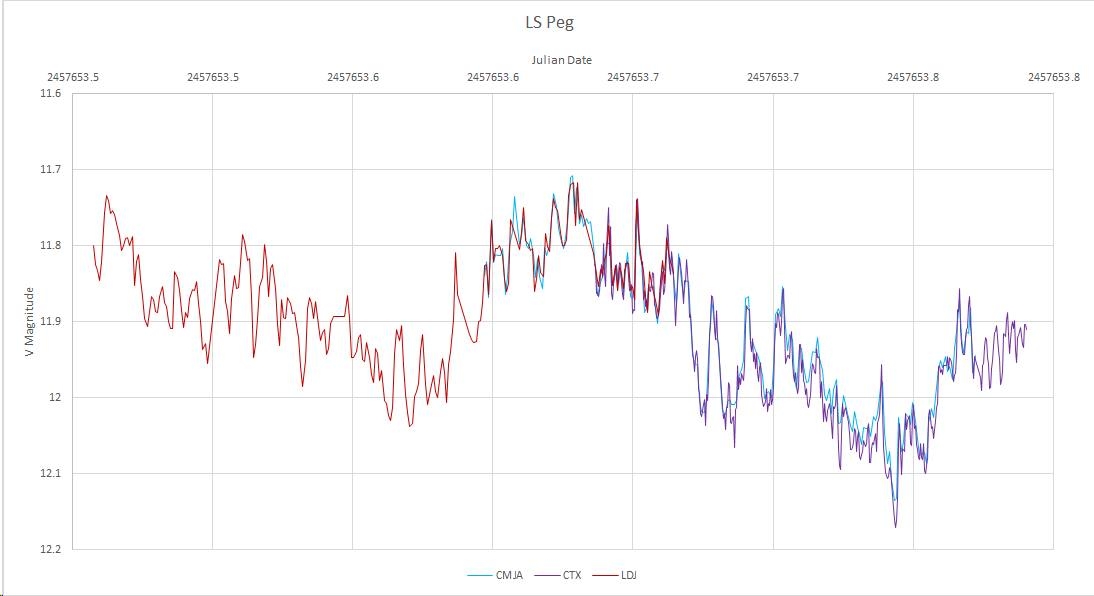 September 20, 2016: The ARO robot can now be conversed with using Twitter direct messages. You can also now request time series observations and #edit your queued requests!

September 9, 2016: ARO's programs have been updated to BGOs. That means it can be operated now by Twitter DM's too.
May 1, 2016: ARO is now officially online as the world's second Twitter-controlled observatory! I welcome RASC members (and others that I know) to give it a try! It operates identically to the BGO. There are some differences in the available filters and image field of view.
April 30, 2016: A new website is done!
January, 2016: ARO is now the world's second Twitter-operated observatory after the BGO. Documentation on how to use the observatory yourself will be put on-line soon!